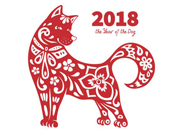 9 Star Ki
2018: 9 Fire
June: 1 Water (+)
Profile: 9 . 1 . 4

Li
LI is Sun and relates to the SOUTH direction and the number 9. It corresponds to midsummer, the heat of midday and the FIRE element. Also relating to passion, and one's social recognition and reputation.
It is the area for the Middle Daughter and colours of red and purple. It's an ideal area for a fire place or bright continuous lighting. Decorate the area using triangular objects, shapes and patterns or vibrant materials.
ACTIVATE this area using the wood element to fuel the fire; pointed leaved plants.
Avoid anything of the water element in this area, which dampens success.