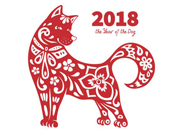 9 Star Ki
2018: 9 Fire
June: 1 Water (+)
Profile: 9 . 1 . 4

Sun
SUN is Wind and relates to the SOUTH EAST direction and the number 4. It corresponds to late spring and the morning period and the WOOD element, wealth and prosperity.
This area is for the Eldest Daughter, blue and green colours; a good area for small healthy plants, avoid poison arrows from cacti and sharp, angular shaped leaves.
Decorate and place objects here that are made of wood, tall, narrow and rectangular.
ACTIVATE this sector using the Water element: a fish tank for example with fish in multiples of nine, or simply a jar of water which is kept clean and fresh.