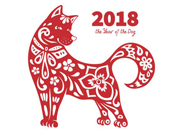 9 Star Ki
2018: 9 Fire
June: 1 Water (+)
Profile: 9 . 1 . 4

Ken
KEN is mountain, and relates to the NORTH EAST direction and the number 8. It corresponds to early spring and twilight, is the lesser EARTH element and all earthy brown colours.
This area is given to the Youngest Son and relates to inner knowledge and wisdom, the ability to study and to further ourselves, our honesty and reliability.
ACTIVATE this area with crystals, clay pottery or a bookcase which contains educational books of subjects you wish to learn.
Place here photographs of educational institutes you wish to attend or display certificates and awards reinforcing your achievements.