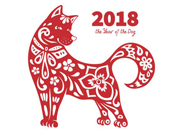 9 Star Ki
2018: 9 Fire
June: 1 Water (+)
Profile: 9 . 1 . 4

Kun
KUN is earth and relates to the SOUTH WEST direction and the number 2. It corresponds to early autumn, the afternoon part of the day and is the stronger of the EARTH element corners.
It relates to the Mother figure of the house and hence the most YIN area.
ACTIVATE this area with symbolism involving 'pairs' or photographs of you and your partner. It is a good place for heavy, solid stones, statues and bright crystals.
Hang pictures depicting healthy and inviting landscapes with preferably two or more people or animals, happy, peaceful views of the earth and Mother Nature.