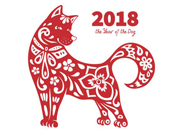 9 Star Ki
2018: 9 Fire
June: 1 Water (+)
Profile: 9 . 1 . 4

Home Buyers Surveys
Want to buy the right home?
A survey of your prospective properties can provide you with invaluable information as to the benefit and prospect of it making a happy and prosperous home.
A Typical Full Property Survey includes:
Initial Agreement of terms
Supply of occupants Dates of Birth and property location(s)
Site visit(s) survey using the following:

Yen Hom Flying Stars
24 Imperial Mountains

Talk through of findings and verbal report.
Introduction and supply of personalised 9 Star Ki Worksheet
Price: from £100 per property
Contact me for more information.
PLEASE NOTE: All surveys require a floor plan to be provided if possible and all occupants' dates of birth in advance of site visit.
Time on site will range from 2 to 4 hours depending on the agreed requirements.