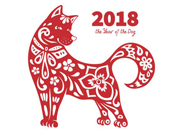 9 Star Ki
2018: 9 Fire
June: 1 Water (+)
Profile: 9 . 1 . 4

New 9 Star Ki Astrology Charts for 2018
Now includes Ki Profile description, inspired photo,
quick glance month ki flow chart and more...
CHART DETAILS
A new design and a landscape format.
These personalised** 9 Star Ki Forecast Charts show on Page one your first name, date of birth; your Ki Profile description; a photo which reflects your Ki Profile element and a quick glance section that highlights the 'House' you occupy in 2018, its' sector on the Ki Map and the traditionally associated Keyword for that House.
Page two covers your main forecast for the year, running from 4th February 2018 and provides a detailed overview of the Ki House you visit this year, with a section on health and additional considerations for your particular Ki Birth Star.
Page three consists of a month by month breakdown, January to December 2018 and a new quick look planner showing the flow of the year for your star graphically.
Page four provides advice on directionology for 2018, your auspicious and inauspicious stars/houses and a set of Ki Map graphics, showing your Ki Birth Stars' position for 2018 and 2019, and for reference the Ki Map (Lo Shu) original layout.
It is an invaluable source of reference, helping you to sail smoothly through 2018.

You will receive by email a hi-res 'print ready' PDF.
** Personalisation of your Name and Date of Birth - If being purchased as a gift please indicate the name of the rceipient in the field marked 'Instructions to merchant' during your PayPal payment.
Price - £7.45 each (.PDF file only)
Example Personalised 9 Star Ki Chart for 2018 - (9 Fire Year)
HOW TO ORDER
Select Date of Birth using the drop-down boxes below.
Enter the First Name ONLY that you wish to appear on the chart.
To order more than one chart, please click continue shopping to return to this page and enter another date of birth and name.
Alternatively email me your order directly with your name and date of birth and I will send a PayPal email request by return.