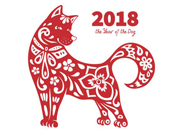 9 Star Ki
2018: 9 Fire
June: 1 Water (+)
Profile: 9 . 1 . 4

Background
From David's architectural, landscape and design led background, combined with the tools supplied to him in Feng Shui, he is able to provide a down-to-earth and well presented survey and detailed report, totally unique to his client's situation.
Following years of personal study and formal practitioner training by Feng Shui Master and author Jon Sandifer.
He has a deep understanding of all schools and methods, including powerful formulae handed down from Classical Imperial Chinese Feng Shui Masters.
David's knowledge base includes:
The Lo Pan compassForm school
Compass school; 8 house and Kua
Yuen Hom flying stars
Chinese Astrology; Nine Star Ki and Ba Zi (Four Pillars)
Imperial 24 Mountains and fates
Space and clutter clearing
Geopathic stress
Other studies and qualifications include:
Face Reading
Chi Kung
Do-IN
Hand Reading (Dip. Chiro)
Colour Psychology
Reiki Level 1
Touch For Health