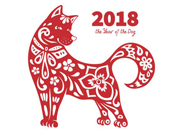 9 Star Ki
2018: 9 Fire
June: 1 Water (+)
Profile: 9 . 1 . 4

Feng Shui Astrology - 9 Star Ki Workshop
Date: TBC
This workshop offers a fun and informative introduction to an ancient form of astrology - 9 Star Ki. Powerful and easily accessible, 9 star Ki offers a unique way of looking at personality, behaviour, interpersonal relationships and to find out where you are within the cycle of chi for each month and year.
With its roots from the I-Ching trigrams and the 5 Taoist elements and using the Lo Shu map we can determine from any date of birth a profile of 3 stars used in the analysis. Very little calculation is involved.
What will I learn?
Through practical and effective exercises, you will learn:
The 8 Trigrams of the I Ching
9 Star Ki Background
How to calculate your Principal number
Character / Energetic numbers
The Lo Shu Grid
The Time Factor
Directionology
A set of handouts will be provided.
What do I need to bring?
Please bring a note pad/paper, pen and any birth dates you wish to look at.
Cost
Cost: £60.00 including lunch and refreshments.
Booking
Only 12 space available.
To book your place please either contact me directly on email / T: 07929 778002 or send a cheque made payable to: David Walters - Horley House, King Street, Baston, Peterborough PE6 9NY.
BOOK NOW USING PAYPAL
(Please note there is a £2 surcharge if you pay using PayPal)