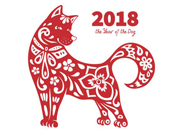 9 Star Ki
2018: 9 Fire
June: 1 Water (+)
Profile: 9 . 1 . 4


Nine Star Ki - Monthly Ki Maps for 2017


(A4 Print ready PDF
)
Click below to download the 2017 Monthly Ki Maps Chart. The print ready PDF file illustrates the Ki Map for each month of the year.
A handy quick reference tool for all nine star ki fans for planning your year ahead.

Feng Shui & 9 Star Ki Yearly Update 2017


(A4 PDF
)
Click below to download the 2017 Feng Shui and Nine Star Ki Yearly Update PDF.
I will aim to produce more handy reference charts and tools in the near future. If you have anything you want to suggest please get in touch with me.