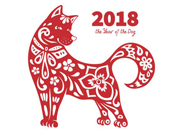 9 Star Ki
2018: 9 Fire
June: 1 Water (+)
Profile: 9 . 1 . 4

Home Owners Property Survey
Looking to improve your health, wealth, and general well being?
Feng Shui can help improve your life by creating balance in the energy of your home.
A Typical Full Property Survey includes:
Initial Agreement of terms
Supply of occupants Dates of Birth and property location(s)
Site visit(s) consisting:

Yen Hom Flying Stars
24 Imperial Mountains

Talk through of findings and verbal report.
Introduction and supply of personalised 9 Star Ki Worksheet
Provision of written report and detailed floor plan providing recommendations and list of prioritised changes.
Each report will also cover, in addition to the detailed Feng Shui survey, your own and family members 9 Star Ki astrology to further assist in making the best decisions.
Prices from: £450 per property