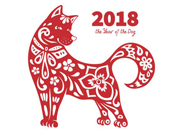 9 Star Ki
2018: 9 Fire
June: 1 Water (+)
Profile: 9 . 1 . 4

Personal and Business Nine Star Ki Analysis
Nine Star Ki can be applied to our lives in a number of ways - understanding the dynamics of how Ki profiles interact
can help produce long lasting and harmonious relationships
both at home and at work.
From a place (Ki Profile) and time (Ki forecast) perspective, I can produce a detailed analysis which could benefit you in your current relationship, assist with a holistic therapy client or help you to support your managed group of office employees, for example.
By looking closely at a person's 9 Star Ki personality traits and psychological tendencies, you will gain a unique understanding of how to modify and approach situations, benefiting the individual and indeed yourself.
I have found over the years, that 9 Star Ki is ultimately very precise in its application. I am told time and time again, that I have accurately 'predicted' an occurrence – I wouldn't call this prophetic, but fundamentally cyclical. It is by my own experiences and close analysis of these cycles in alignment with an individual's profile that opens up such clarity.
Who can benefit from Nine Star Ki Analysis:
Holistic therapists
Care professionals
Psychotherapists
Psychologists
Management teams
Employers
As every case is individual I do not fix a price on my Ki Consultations, but offer an hourly rate of £30, from which a fee is mutually agreed before any work is carried out. Reports can be delivered either verbally or in writing.
If you have any questions or are interested in finding out how a Ki Analysis can help you please email me on david@freeflow-fengshui.com