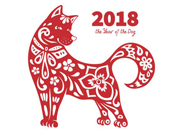 9 Star Ki
2018: 9 Fire
June: 1 Water (+)
Profile: 9 . 1 . 4

Kan
KAN represents the moon and relates to the NORTH direction and the number 1.
It corresponds to midwinter, midnight, the WATER element, career prospects and self development.
This trigram also represents the Middle Son, appropriate colours for this area in the home are black and deep blues of the night sky.
Decorate here with circular, curving, irregular and flowing shapes. Metallic objects here boost the water element. Scenes of gentle, calm and natural waterways can balance this sector.
ACTIVATE by placing a water feature or fountain; another ideal area for a small fish tank with eight healthy goldfish.