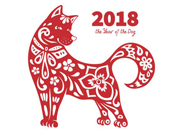 9 Star Ki
2018: 9 Fire
June: 1 Water (+)
Profile: 9 . 1 . 4

Chen
CHEN is thunder and relates to the EAST direction and to the number 3. It corresponds to spring, sunrise and is the greater of the two WOOD corners.
This area is for the Eldest Son and the colours of blues, deep greens and browns. This direction also relates to family, health and the general wellbeing of the household, so keeping this area clutter free and clean is essential.
Decorate here with wood element shapes and furniture.
ACTIVATE this area with a few stems of lucky bamboo and lush green healthy plants; taller plants with rounded leaves would be ideal.