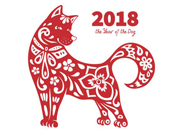 9 Star Ki
2018: 9 Fire
June: 1 Water (+)
Profile: 9 . 1 . 4

Chien
CHIEN is heaven and relates to the NORTH WEST direction and the number 6. It corresponds to late autumn, dusk and is the stronger of the two METAL element sections.
The most YANG trigram, this is the male patriarch, Father figure area, traditionally a place for the breadwinner to have their bedroom located. It relates to benefactors, mentors and helpful people.
ACTIVATE this corner by using the metal element in both shapes and colours.
Displaying pictures here of inspiring family, friends and personalities, signifies guidance in achieving your goals.