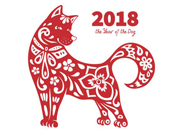 9 Star Ki
2018: 9 Fire
June: 1 Water (+)
Profile: 9 . 1 . 4

Tui
TUI is lake and relates to the WEST direction and the number 7. It corresponds to autumn and sunset and is the lesser METAL element.
The Youngest Daughter area, predominant colours are greys, white, gold and beiges. This corner represents your children; the next generation, their progression and mental aptitude. It is an ideal location for their bedrooms or play area.
Place any metal furniture or ornaments, stereos and personal computers in this area.
ACTIVATE with hollow, metal, wind chimes for sound and movement and fresh colourful flowers.