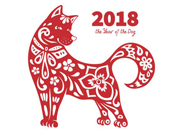 9 Star Ki
2018: 9 Fire
June: 1 Water (+)
Profile: 9 . 1 . 4

kua 3
Trigram:
Chen
Colour:

dark greens

Element:
WOOD / Wind
Direction:

EAST

Family Member:

Eldest Son

Group:

East
Auspicious directions: South, North, South East and East
Inauspicious directions: South West, North West, North East and West.
By taking a look at the diagram on the top right, you can see which are your good (red) directions and bad (grey) ones. Dark red is best out of the four auspicious directions and dark grey the worse of the four inauspicious directions.
To find out the meanings of the directions Click here.