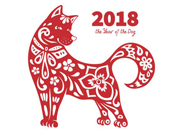 9 Star Ki
2018: 9 Fire
June: 1 Water (+)
Profile: 9 . 1 . 4

EARTH
EARTH is the downward movement of the sun in early evening and the onset of autumn: browns, flat, low objects, the nurturing soil in fields to more fixed yang stones and pebbles.
This element also represents transitional times of the year, when the seasons waver. Representing a time of change and instability.
EARTH in turn produces/supports METAL, yet it absorbs and soaks up WATER or in another sense creates boundaries for water.
In Nine Star ki, earth is attributed to the stars 2, 5 and 8.
The Trigrams of KUN (Mother - Earth) and KEN (Youngest Son - Mountain) are also associated with the earth element. Yin and Yang respectively.
You can see clearly from this brilliant example how the earth element is directly influencing the look and feel of this leaf.