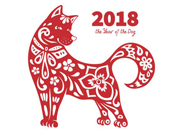 9 Star Ki
2018: 9 Fire
June: 1 Water (+)
Profile: 9 . 1 . 4

FIRE
FIRE is the heat and intensity of midsummer. It is the height of the midday sun as it illuminates our path.
Colours associated with Fire are reds, purples and light/sky blues.
Angular shapes, pointy leaved plants, lights, candles, a fireplace or stove are great objects to place in the SOUTH area of your home.
FIRE breaks down wood to eventually create EARTH, yet it can melt down METAL, but is controlled by WATER which quells it's embers
In numerology and Nine Star ki, fire is attributed to the number 9 and the direction of SOUTH.
The Trigram LI is also associated with the fire element in the Later heaven arrangement of the trigrams.